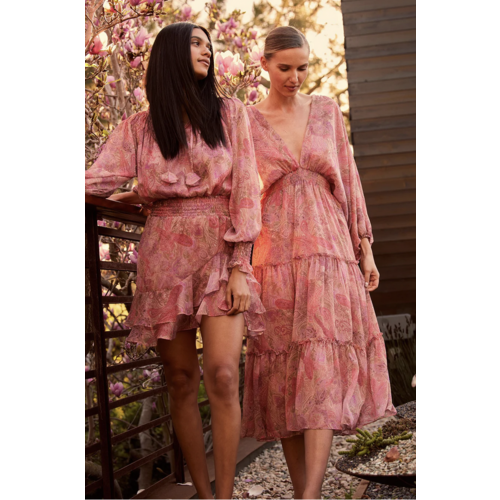 MISA ALMAHA DRESS
An easygoing mini silhouette cut from a muted paisley chiffon. Featuring a split-v ruched neckline with signature petal ties and long blouson sleeves with ruffle detail. A comfortable smocked waist drapes into a playful asymmetrical ruffled skirt.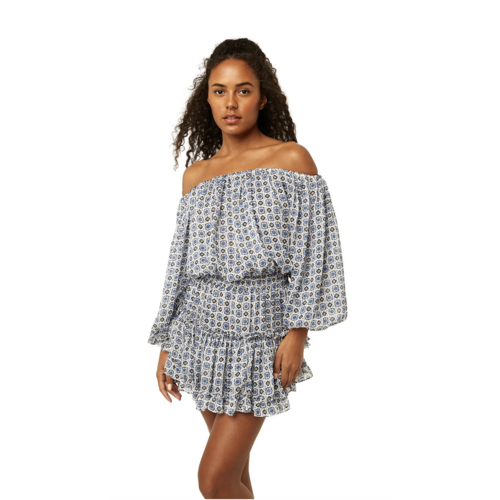 MISA ZONIA DRESS
This double-lined off-the-shoulder silhouette features a smocked neckline and elastic waist for ideal fit and comfort long balloon sleeves finished off with our signature petal ties and small ruffle accents along the tiered skirt for an easy, feminine loo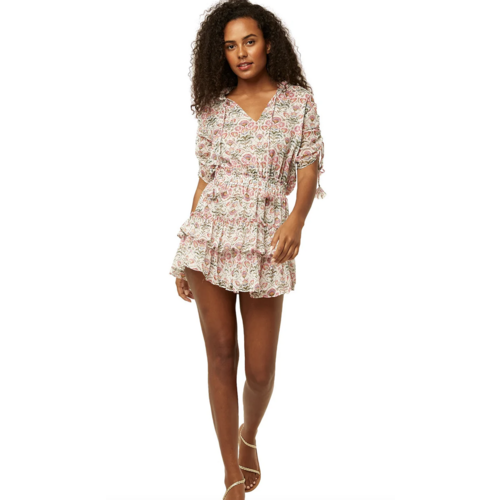 MISA BECCA DRESS
A gorgeous stencil print chiffon. Featuring a split neckline with adjustable petal ties complemented by matching adjustable petal ties at the sleeve. A smocked elastic waist leads into a fun and flirty tiered, lined mini skirt.