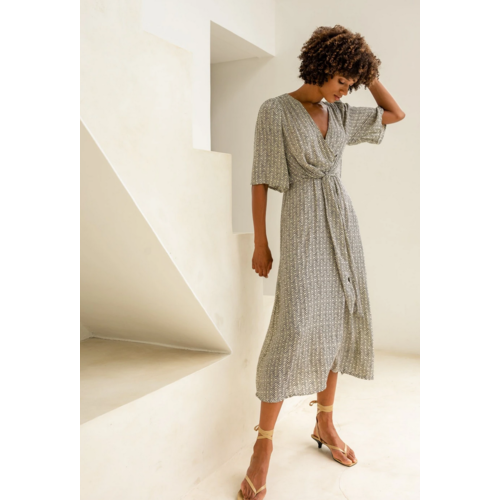 BEACHGOLD BALI AJA MIDI DRESS
The Aja Midi Dress features a deep V front and a sarong waist tie feature. With the contemporary woman in mind, this midi length dress boasts sleeves that gather elegantly at the elbows. The Aja Midi celebrates understated simplicity.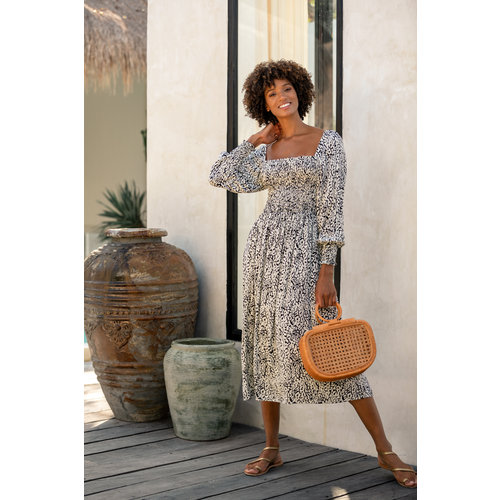 BEACHGOLD BALI ELYSE MAXI DRESS
The Elyse Maxi dress in our abstract Ink Haze printway is the perfect transeasonal number. Offering a full shirred square neck top, this feminine silhouette features balloon sleeve shirred cuffs.