Sale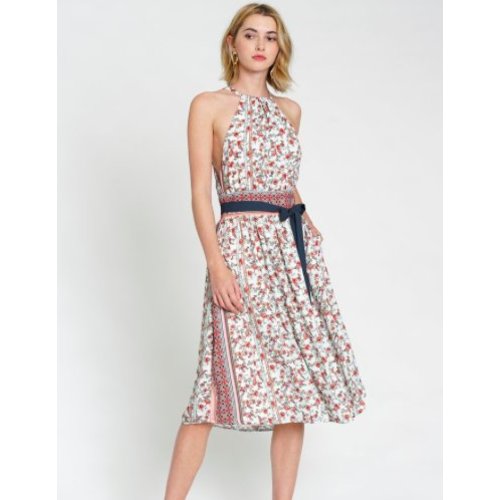 DRA MISHI DRESS
Thin straps accent the high apron neckline and midi-length hem creates a flattering profile. Cut in a colorful, Clover Floral and multi-stripe print, this halter dress is finished off with navy sash, waist-tie and exaggerated armhole detail.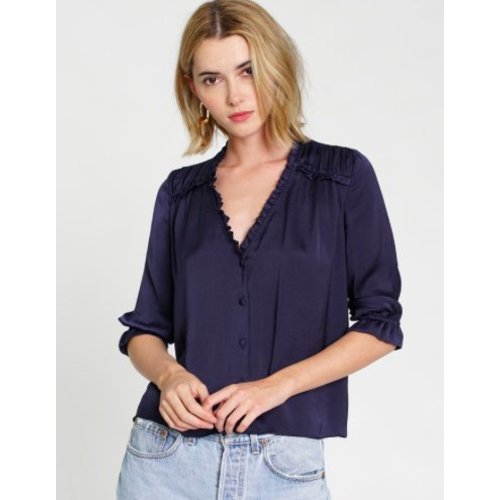 DRA EMPIRE BLOUSE
A classic, ¾ length sleeve top with ruffle trim along front placket and sleeve hem. Finished off with ruffled, shoulder yoke shirring for an added element of thoughtfully designed detailing, this v-neck top is the perfect all-year-round look of luxe.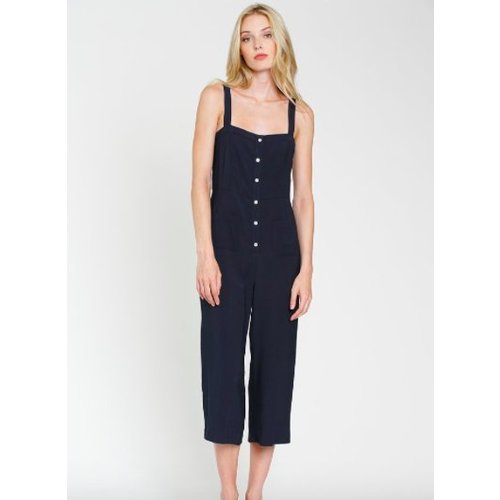 DRA PALACIO JUMPSUIT
With its structured bodice, patch pocket details, and button up front, this silhouette exemplifies elevated style with a touch of edge. Cut in a classic, deep navy, this piece is finished off with a slightly cropped hem residing just above the ankle.